10. Mactan Island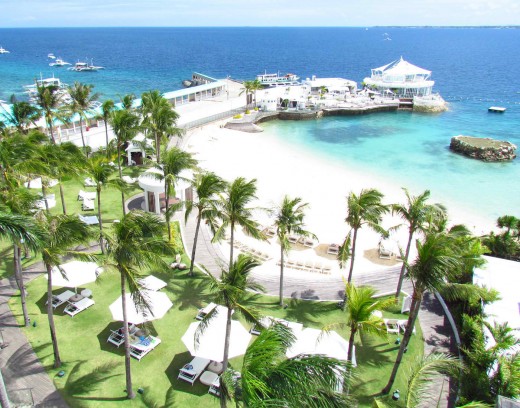 Movenpick hotel mactan island cebu...one of the numerous hotels in Mactan Island...

Just recently, Cebu island was ranked 6th among the "best islands in the world" by Travel + Leisure, an international travel magazine. Mactan Island which is located in Cebu is home to 430,000 people. It is the most densely populated island in the Philippines and has many tourists spots and attractions. As a coral island, Mactan offers rich marine biodiversity which is good for diving and snorkeling.
While you're there, you should be sure to island hop since the island is composed of numerous islets. There are also numerous water sports activities, like jet skiing, sailing, para-sailing.
More Details
When to Visit: Try to visit in the off-season to avoid overcrowding. January through May are the driest months, and you should expect rain the rest of the year. Even the driest months have rain though, since Cebu is one of the wettest areas of the Philippines.
How to Get There: You can fly or take a boat to Mactan. Mactan Island is also connected by two bridges to Cebu city.
What to Do: Live up the resort life in one of several world-class resorts or check out the Olango Island Wildlife Sanctuary or the aquarium, the only one in the Visayas region.
What It's Known For: A popular in-and-out holiday destination with plenty of world-class resorts to choose from. Also check out other nearby towns as they offer loads of potential for nature trippers like waterfalls, lagoons, lakes, beaches and mountains.
Share This Post