6.Mamzar Beach Park, Dubai
On the edge of Dubai is this 106-hectare space that includes five stretches of beach, all monitored by lifeguards from watchtowers. The park is one of only two locations on the Dubai coastline that attracts surfers.
"I like coming here to surf because it's only a few minutes from my house and it's not as crowded as Jumeirah beach," said Adil Mohammed Ali, 32. "I've made friends with the lifeguards there so they always let me know if the waves are good."
7.Mushrif Park, Dubai
Created in 1980 as an international village, it still contains 13 models of houses from around the world. Visitors can also enjoy camel and horse-riding here, or learn about UAE culture at a Bedouin camp.
Surrounded by a Mushrif Forest tree sanctuary, the park's amphitheatre is a popular concert venue during Eid and on holidays.
8.Safa Park, Dubai
When Dubai opened its first public park in 1975, it was on the outskirts of the city. Today Jumeirah's iconic 64 hectare landmark, Safa Park, is in the heart of a buzzing metropolis. The park contains three lakes, an outdoor ice-skating rink and a three-kilometre rubberised jogging track.
"I remember when Safa and Mushref were the only parks in Dubai," said Dr Hasna Al Saeed. "I still remember how much we loved riding that ladybird merry-go-round in Safa Park. These days I feel children have too many distractions. A day at the park - some fresh air and sunlight - can be just what they need."
9.Saqr Park, Ras Al Khaimah
In Rak's Kieran area, Saqr Park is a popular family weekend destination. Beside the lush greenery, the park also offers some amusement rides, a video game arcade and table tennis tables.
"The park is close to the mountains, so you get a very nice view," said Mahmoud Al Mahmoud. "It is a very green, family friendly, quiet place where you can really relax with your family. It doesn't get too crowded either so you still have some privacy."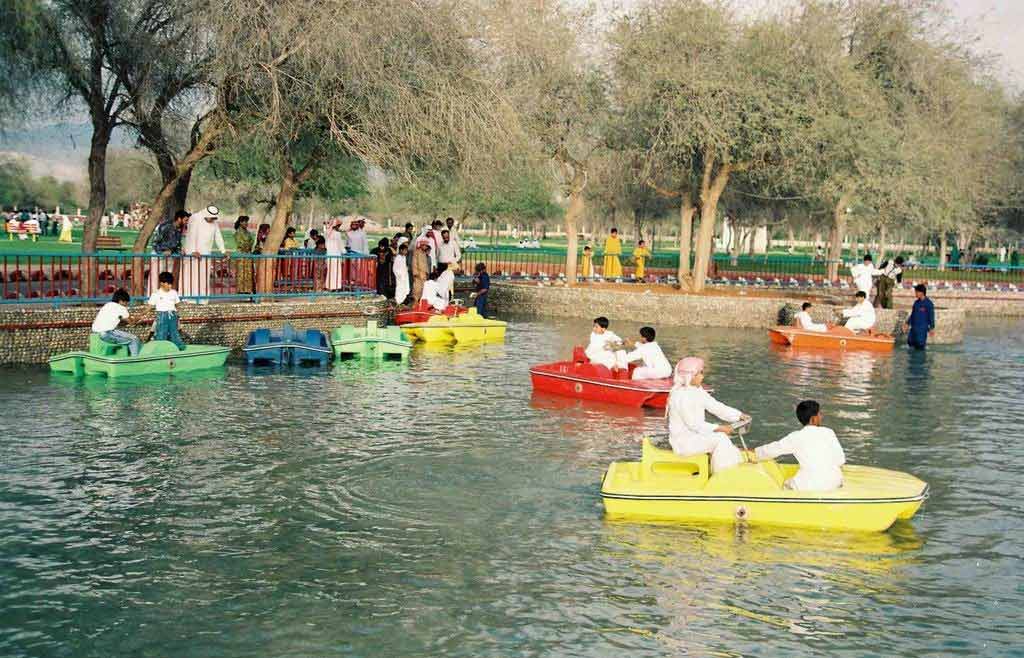 10.Zaabeel Park, Dubai
Dubai's first technology-based park, Wi-Fi access is available throughout this green haven and three portions are reserved for exhibits on alternative energy, communication, and technology.
The 47.5-hectare park also hosts activities such as minigolf, a skateboard and BMX track, a cricket pitch, and a 4.3km jogging track.
Share This Post