Australian police said a terror suspect attempted to smuggle a bomb on an airplane by planting it into the luggage of his unsuspecting brother.
This was one of two terror plots busted by law enforcement, who made multiple arrests across Sydney last week.
Terror outfit ISIS allegedly assisted the terror suspects.
The second plot involved developing and activating a device releasing a toxic gas.
Who was behind the terror plot?
Prosecutors have charged 49-year-old Khaled Khayat and 32-year-old Mahmoud Khayat with "preparing for, or planning, a terrorist attack."
Both suspects were arrested along with two others in Sydney. One person has been released without charge while the other remains in police custody.
A government official said this is the thirteenth terror plot busted by police in the past three years.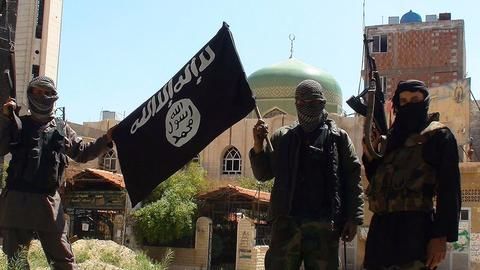 ISIS figure in Turkey sent bomb parts to Australian suspects
The bomb was assembled by the suspects using parts sent to them via air cargo from Turkey. A senior ISIS figure, who a suspect was in contact with since April, arranged for parts delivery.
Police have called it "one of the most sophisticated plots that has ever been attempted on Australian soil."
Australia has never faced a mass casualty terrorist attack.
Suspects backed out of bombing plan at last moment
Australian police said a "high-end" military-grade explosive was built and concealed in piece of luggage.
The plan was for one of the suspect's brother, who was unaware about the bomb, to take the luggage onboard an Etihad flight departing Sydney on July 15.
The luggage was taken to the airport but the plan was aborted for some reason at the last moment.
Suspects tried building chemical attack device after bomb plot failed
Police said that after the bomb plot's failure, both suspects worked on a second plot to create an improvised chemical device which would release hydrogen sulphide, or "rotten egg gas."
The device would be set off in an enclosed public space.
However, the plan was far from fruition when police arrested them.
Components and chemicals for the device were retrieved by police.
Why the latest terror plot has left Australian authorities concerned
Australia has faced several terror threats, most of which arise from homegrown or lone wolf suspects.
The latest terror plot is significantly different because it was allegedly co-ordinated with an ISIS figure abroad.
Authorities are concerned because ISIS successfully managed to send military-grade explosives to Australia.
Police have so far been effective in disrupting attacks but the nature of the threat is evolving.
Share This Post