Have a spa date.
Have a couple's massage and relax together as all the stress drains away from your body. Spa dates need not just be about massages. Some spas, like Luljetta's Hanging Gardens and Spa in Antipolo, also have massage pools and infinity pools with breathtaking views.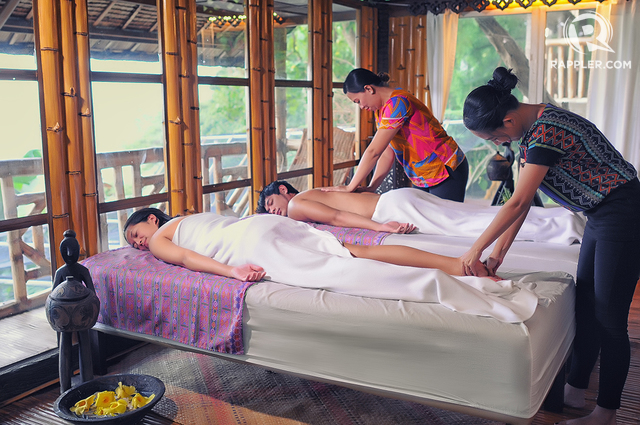 COUPLE'€™S MASSAGE WITH A VIEW. Enjoy the view of Rizal's landscapes together while getting a massage –€" if you don'€™t fall asleep first! Photo by Claudine Callanta, taken at Luljetta's Hanging Gardens and Spa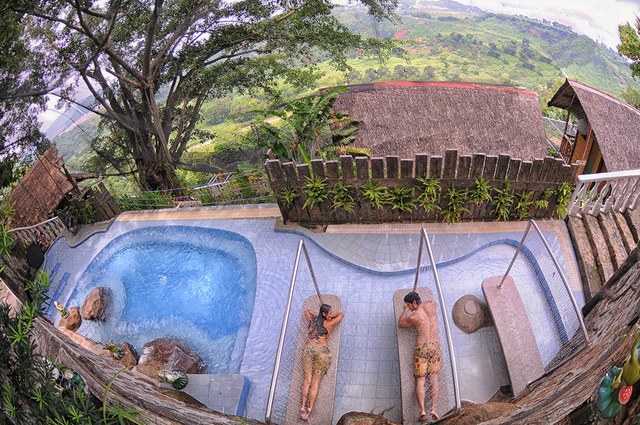 MASSAGE POOL WITH A VIEW. Let the water trickle down and massage your body while taking in the surrounding landscapes. Photo by Claudine Callanta, taken at Luljetta's Hanging Gardens and Spa
Other spas like Nurture Wellness Village in Tagaytay offer glamping ("glamorous camping") options, where you can camp with creature comforts like a soft mattress and electric fan, but with the campfire and the stars for company – and your date, of course.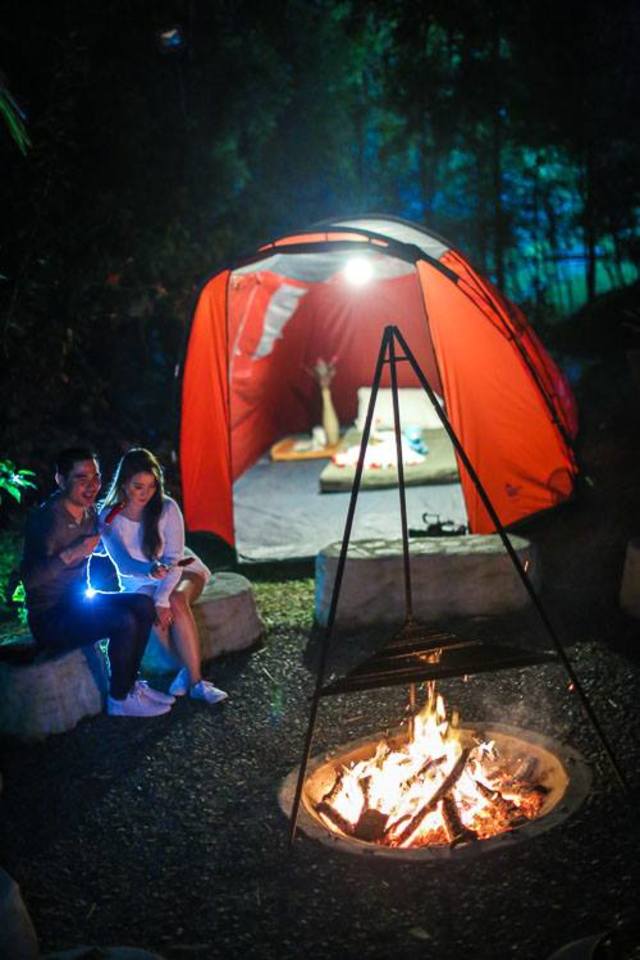 GLAMPING DATE. Camp in comfort with your date and the stars for company at Nurture Wellness Village in Tagaytay. Photo by Bryan Venancio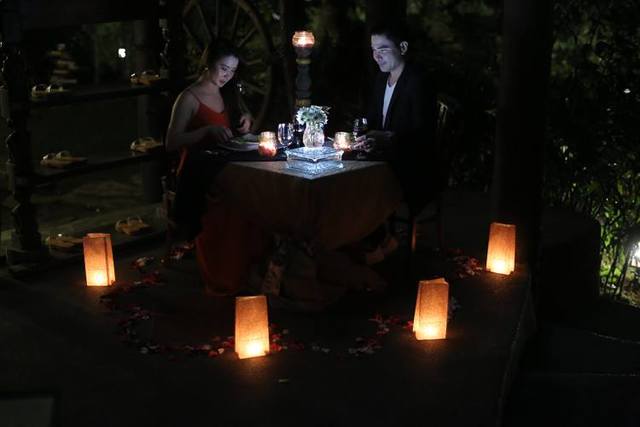 GARDEN DINNER. Or you can have a romantic dinner at Nurture'€™s sprawling gardens. Photo by Bryan Venancio
Trek together to a beautiful scenery or view.
If you are up not just for relaxing but are also game for an adventure, hike up mountains or trek together to beautiful landscapes. The view on top is all the more beautiful when you reach it with the one you love.
If you are just starting out in climbing, mountains like Gulugod Baboy in Mabini, Batangas are recommended for gently sloping, not steep, terrain. The 360-degree view of mountains, islands, and seas make the trek worth it too!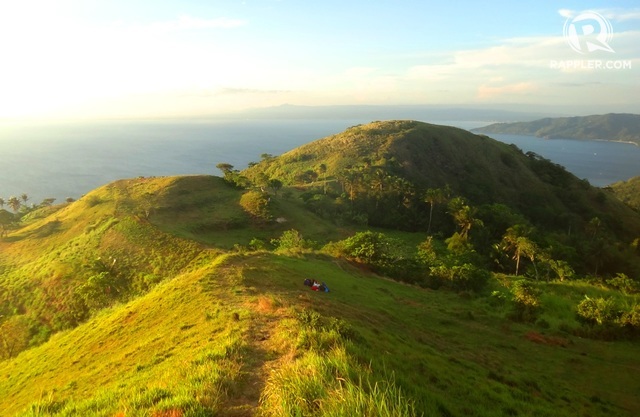 SUMMIT VIEW. Look down at rolling green hills and blue seas from Gulugod Baboy's peak.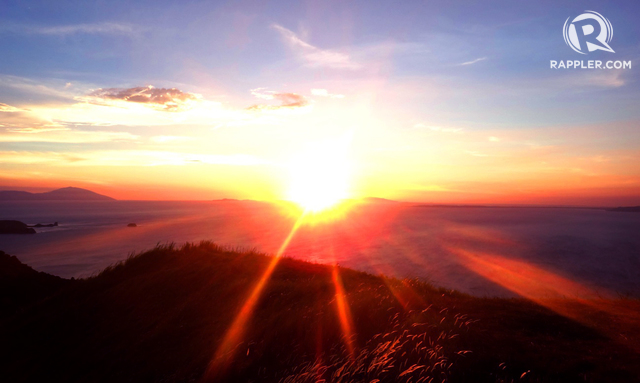 SUNSET FROM THE PEAK. Enjoy the sunset from Gulugod Baboy's summit, too!
Get wet and wild at the river.
While romantic getaways are usually associated with the beach, rivers like Angat River in Bulacan make for a great romantic adventure too, plus an adrenaline rush. You can cruise along the river, kayak, jet ski, walk on a floating bridge, jump on a trampoline on water, and more. Activities are provided by the resort San Rafael River Adventure.
While beaches usually just offer a view of either sunrise or sunset, you can also take in both the sunrise and the sunset from the river, and can even choose to sleep by the river through glamping in a tent on a bamboo raft, which you can walk to from the resort.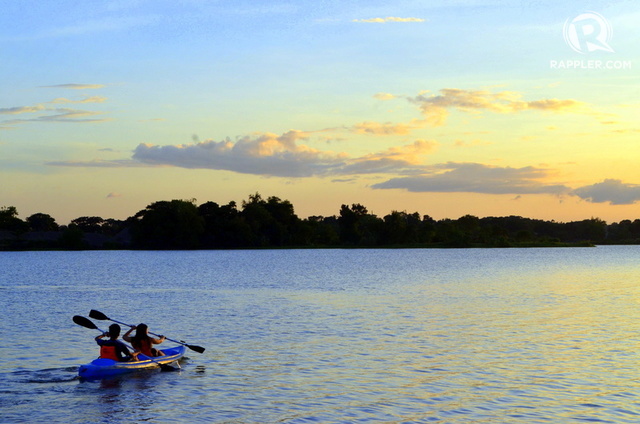 RIVER ADVENTURE. From quiet activities like kayaking to more adrenaline-pumping ones like jet skiing, San Rafael River Adventure in Bulacan has many to choose from.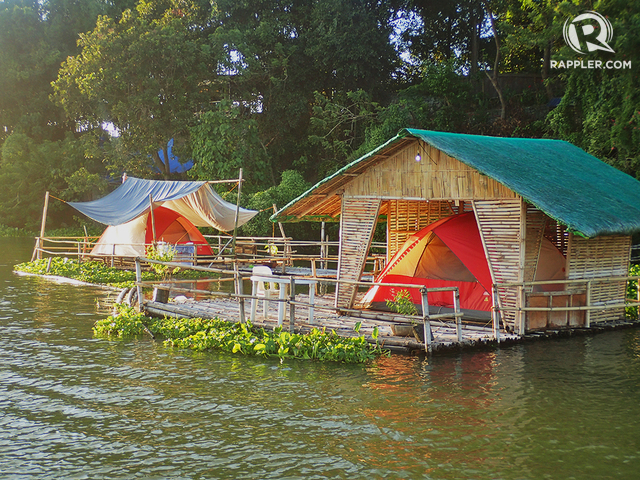 GLAMPING BY THE RIVER. Enjoy glamping with a twist by staying in tents on bamboo rafts like these. You get a front row to the sunrise and sunset!
Experience farm life together.
Farms are no longer just sources of our daily meals but have become tourist destinations too. In some farms near the Metro, you can tour around and also take part in activities like planting seeds and harvesting vegetables.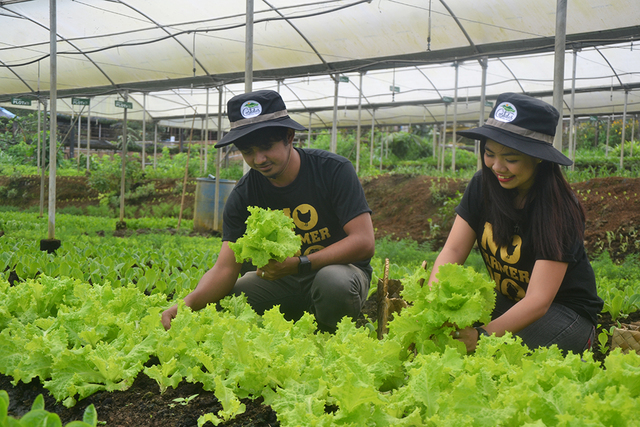 FARM DATE. Experience farm activities together like harvesting organic lettuce. Photo courtesy of Costales Nature Farms
Costales Nature Farms in Majayjay, Laguna is one of the pioneer farm tourism destinations in the Philippines. Enjoy farm life together and breathe in the cool air here while enjoying the surrounding greenery and the mountain scenery in the background. Dine on healthy yet delicious meals – organic meat included! You can stay overnight in a hut to savor the experience for longer.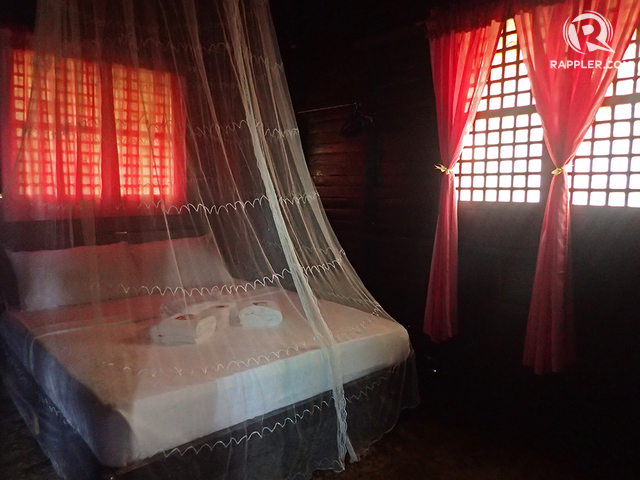 RUSTIC. Costales has rustic and charming accommodations like this. Photo by Claire Madarang/Rappler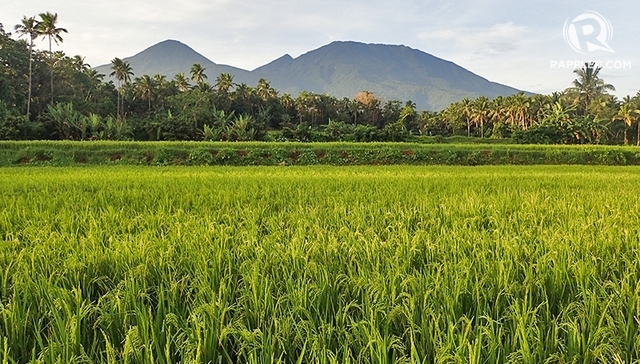 MOUNTAIN BACKDROP. Enjoy the view of mountains like Banahaw from Costales' grounds. Photo by Claire Madarang/Rappler
Share This Post