Want to go a romantic date but can't go too far from the metro? Here are some ideas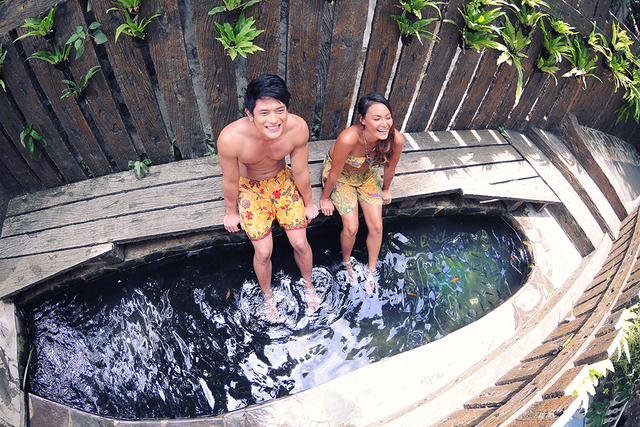 TIME TOGETHER. From city walks to spa dates like here at Luljetta'€™s Hanging Gardens and Spa, there are many possible romantic dates. Photo by Claudine Callanta
It's the weekend or your much-deserved break, and you want to go on a romantic date or adventure with your significant other, but would rather not have the hassle of traveling too far from the metro. Yes, it's possible, with many options from the cliché but satisfying, to the novel and exciting.
Below are some ideas for dates in Metro Manila or just a few hours away to kick-start your date planning.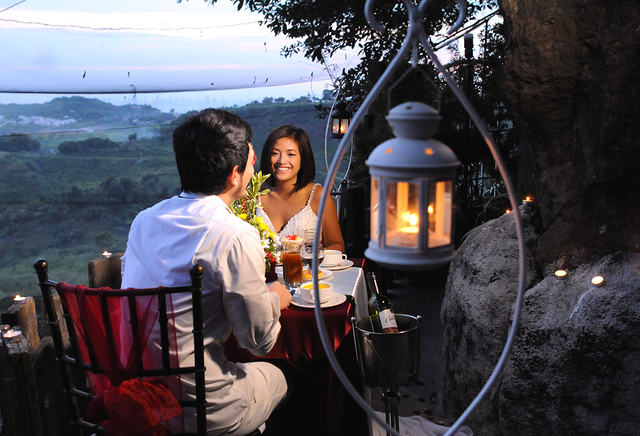 Go on a Manila walking tour.
The charm of this city never gets old, with striking heritage structures like Intramuros' and Escolta's, an abundance of art and artifacts at the National Museum, and more.
Walk on Intramuros' cobbled streets and take in the colonial buildings and churches. You can also start from Escolta if you have more time. Or, you can easily spend a leisurely day exploring the National Museum of Fine Art and National Museum of Anthropology.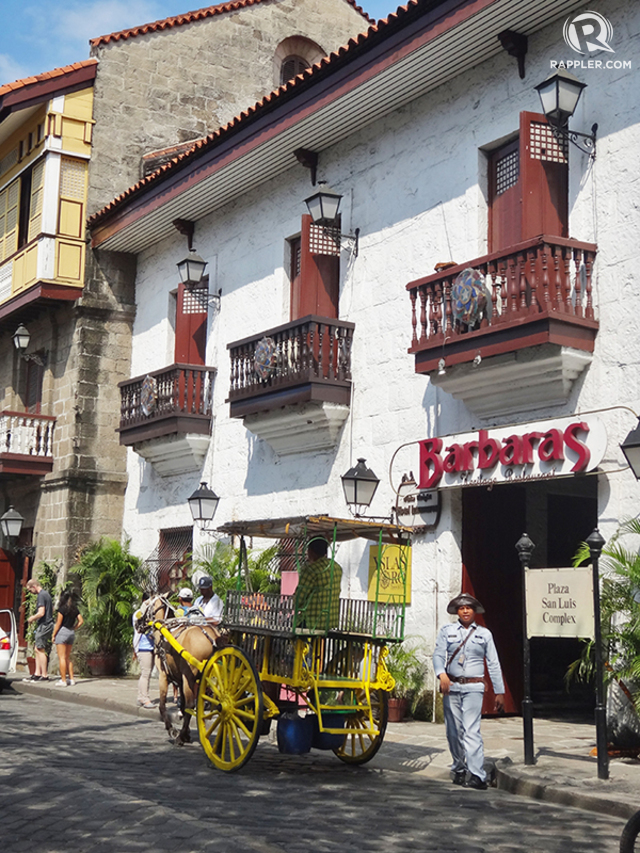 HERITAGE WALK. Enjoy Intramuros' old-world charm. All photos and videos by or courtesy of Rhea Claire Madarang unless otherwise specified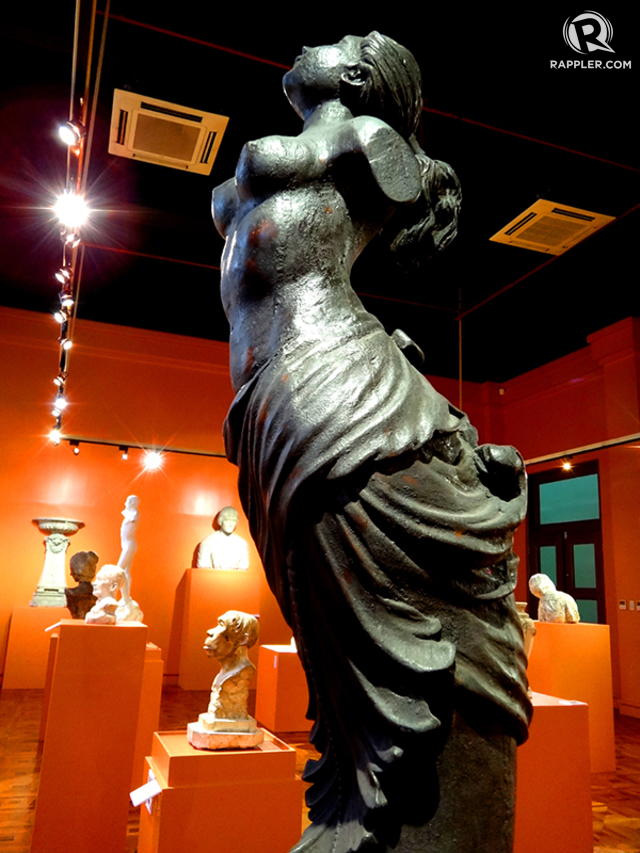 ART AND CULTURE. Explore and appreciate the National Museum's artworks and artifacts.
Whether coming from Intramuros or the National Museum, head to Rizal Park in the evening for its colorful light and sound show. On weekends, the park's fountains light up and dance to music.
If you come early, you can even just spread a mat on the grass, relax, and soak in the scenery around you. For a long-time and sometimes taken-for-granted attraction in Manila, Luneta is surprisingly alive and vibrant.
Watch fireworks together.
A seemingly cliché but arguably still enjoyable activity, watching together as the sky bursts in colors has its own brand of magic.
Every Saturday evening, Mall of Asia's bayside usually has a fireworks show. And, every February and March, the Philippine International Pyromusical Competition is held, with extensive fireworks displays of two countries each Saturday.
You can brave the crowd to watch the fireworks up close, or find a spot to watch from a distance. Rooftop bars or hotel roof decks make for excellent viewpoints too.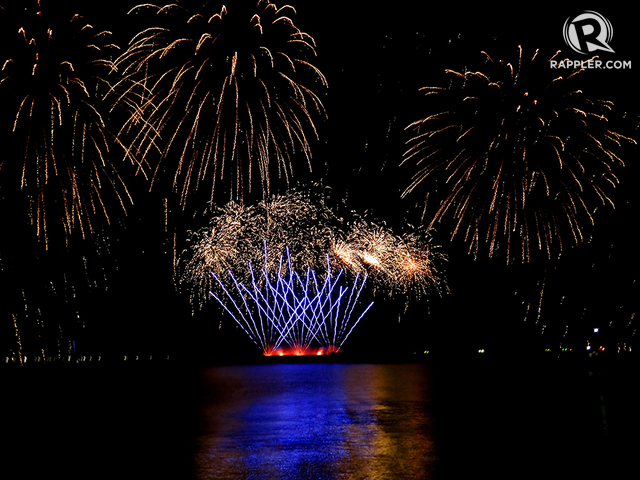 Take a sunset or evening cruise along the bay.
Enjoy the sea breeze and the sight of the city's skyline while you cruise along Manila Bay. You can choose a sunset or evening cruise; both provide great views of the city. The cruise usually comes with dinner. Jump-off point is from Mall of Asia's bayside.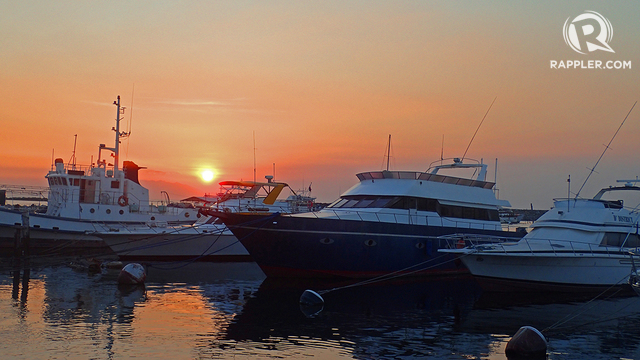 Have a relaxing staycation.
Stay at a hotel where you can just chill all weekend, with comfortable beds and great views.
Take a relaxing dip in a rooftop pool, where you can also enjoy the view of the city at sunset or during the evening. Then have a leisurely breakfast in the morning.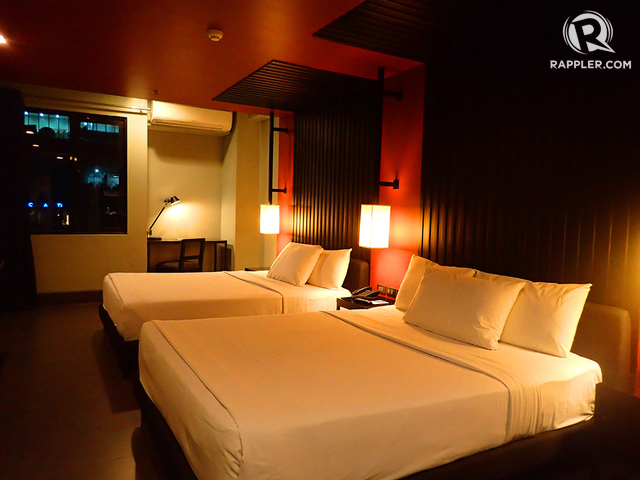 ROOM WITH A VIEW. Pick a room with a view of the city, like Amelie'€™s rooms in Manila.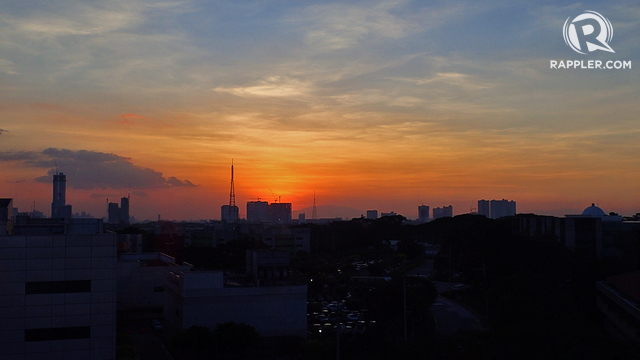 VIEW FROM THE TOP. Or pick a hotel with a roof deck, where you can see the city skyline and sunsets. This photo was taken from the roof deck of Microtel in Quezon City.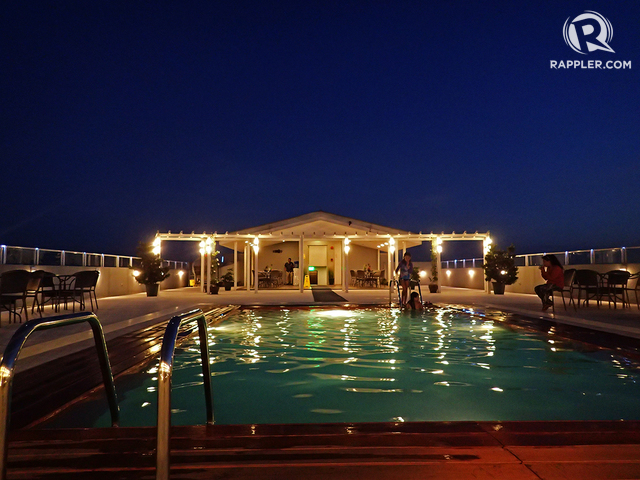 NIGHT LIGHTS. Pools as beautiful as this can make for a romantic swim. This photo was taken from the roof deck of Microtel in Quezon City.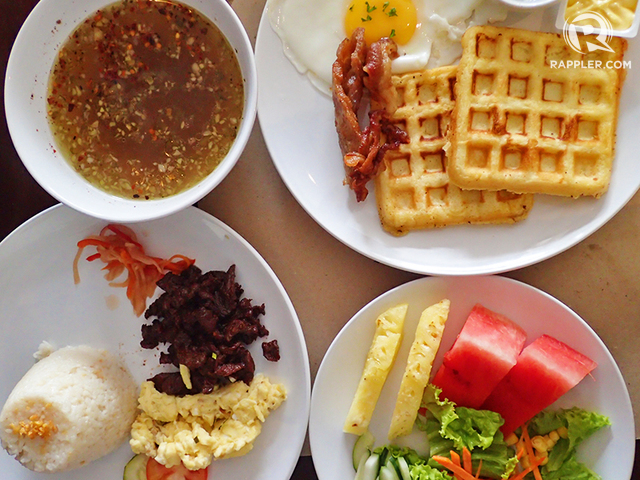 RELAXED BREAKFAST. Also stay at a hotel with its own or a connected restaurant, so you can have leisurely meals, like at Amelie in Manila.
...[ Continue to next page ]
Share This Post