President Donald Trump hinted to his French counterpart Emmanuel Macron that the US could shift its position on the Paris climate change accord but failed to elaborate.
Trump, who is on a two-day visit to France, was responding to Macron's statement that he "respected" the US' decision to pull out of the accord, but that France would remain committed.
Trump withdraws US from 2015 Paris climate change agreement
On June 2, President Donald Trump announced his decision to withdraw the US from the 2015 Paris climate change agreement.
Trump said he would negotiate a new "fair" deal that would benefit US businesses and workers.
During his presidential election campaign last year, Trump had warned he would take steps to help American oil and coal industries.
The move was met with global condemnation.
What Trump and Macron said
"On climate we know what our differences are," Macron said in a statement. "Something could happen with respect to the Paris accord," Trump responded, adding that: "We'll see what happens."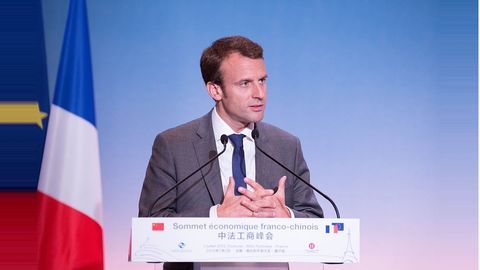 Trump's visit to Paris comes amid US-France tensions
Trump's visit to France comes amid tensions between the US and France over their leaders' conflicting positions over climate change.
The visit is aimed at reaffirming historic bilateral ties between both allies and to ensure the US doesn't get isolated.
Macron suggested that despite the differences on climate change, it's important to move forward on other issues.
Macron says disagreements shouldn't hinder progress on other issues
"We have disagreements; Mr Trump had election pledges that he took to his supporters and I had pledges - should this hinder progress on all issues? No," Macron said.
Leaders agree to continue joint ops against ISIS
Macron and Trump discussed joint efforts by their countries' militaries to fight terrorism, especially ISIS in Syria and Iraq.
"We've agreed to continue our joint work… in particular building the post-war road-map," Macron said.
He said France would try to "undertake several robust initiatives" aimed at bringing about greater stability and "control over the region."
Trump to Macron's wife: "You're in such good shape"
As both leaders and their wives met in Paris, Trump turned to Macron's wife Brigitte, stepped back and looked at her up and down.
"You're in such good shape," he told her. He then told Macron: "She's in such good physical shape."
Is Trump's remark a compliment or another instance of him objectifying women? We leave it to you to decide.
Share This Post