The Maharaja aka Air India, after two failed attempts, will again try to auction some of its prime properties in Mumbai.
This time, Air India has hired a marketing firm and hiked prices of the flats to be auctioned.
However, what an ailing government unit, unable to pay its employees without fresh funding, has to put up for auction is quite surprising.
Here's more.
Everything now has a heftier price tag
The total valuation of the properties, going on the auction block, is Rs. 299.7 crore. Every property now has a pricier tag.
The 14-flat building in Bandra, which was worth Rs. 122 crore in the last auction in July, will now go for Rs. 200 crore.
The Malad Flats, earlier priced at Rs. 85 lakh, will now cost close to Rs. 1 crore.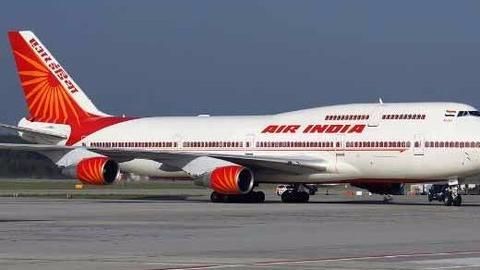 Why did AI buy it?
The biggie is an individual flat, located at Bandra's Cozihom. It was priced at Rs. 7.40 crore in the last auction and will now have a reserve price of Rs. 10.36 crore.
In case you're wondering, yes we have been paying for these properties in the form of taxes. And yes, Rs. 10.36 crore worth individual flat is owned by a PSU that's near bankruptcy.
The auctions were cancelled twice
Earlier, an online auction for 14 properties was held on June 21 and another for 15 properties was also hosted later by AI.
AI claimed that there were interested buyers, but as bids were low, they refrained.
Now the total of 28 properties will be auctioned; Chairman and MD, Air India, Ashwani Lohani believes that it will be fruitful this time around.
What are you saying, Maharaja?
To make things clear, Air India is saying that although it's going through bankruptcy, instead of selling off the properties that one has no idea why were bought in the first place, it's decided to hold on.
The reason is that the bids, it had received, were below the reserved price.
Now that it has slapped bigger price tags, people will buy it. Say what?
Let's see, shall we?
This e-auction is going to be conducted by government-owned firm MSTC India, while real estate consultancy firm Cushman Wakefield Property Advisors Pvt Ltd will be marketing the properties.
Hopefully, we will soon carry a news update, letting you know the outcome of the auction.
However, chances are, one can easily guess the results even before the auction begins.
Share This Post