11. In 1910, the City of New York took over and demolished several properties in Greenwich Village, in order to widen 7th Avenue and make room for a subway expansion. In 1922, the descendants of the Hess estate noticed a surveying error that granted them a very tiny 27½" x 27½" x 25½" triangle. So, they erected a small mosaic on that tiny property.
The mosaic reads, "PROPERTY OF THE HESS ESTATE WHICH HAS NEVER BEEN DEDICATED FOR PUBLIC PURPOSES."
Despite the city urging them to donate the tiny land, they refused. It's still there today.
12. "The world's largest freestanding chest of drawers" is located in High Point, North Carolina. The drawer stands at three and a half stories high and includes two giant socks. This giant-sized replica of a 19th century dresser was constructed in honor of High Point's two major industries: furniture and hosiery.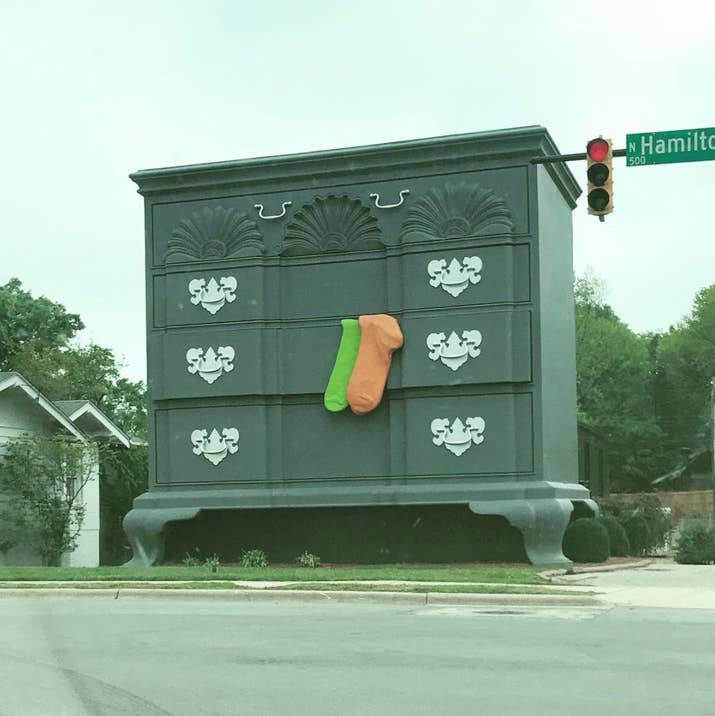 ...[ Continue to next page ]
Share This Post