Journalist Michael Wolff's Fire and Fury: Inside the Trump White House also purports to lift the lid on Ivanka Trump's secret presidential ambitions.
The book details Mr Trump's regard for media titan Rupert Murdoch, though the admiration was apparently not mutual.
Michael Wolff's book was reportedly based on more than 200 interviews.
But White House press secretary Sarah Sanders said the book was filled with "false and misleading accounts".
The author says he was able to take up "something like a semi-permanent seat on a couch in the West Wing" following the president's inauguration for a close-up insight into the administration.
Here are 10 of the book's revelations, with commentary from the BBC's Anthony Zurcher.
1. Bannon thought Don Jr meeting 'treasonous'
According to the book, former White House chief strategist Steve Bannon thought a meeting between Donald Trump Jr and a group of Russians was "treasonous".
The Russians had offered Donald Trump Jr damaging information on Hillary Clinton at the June 2016 meeting.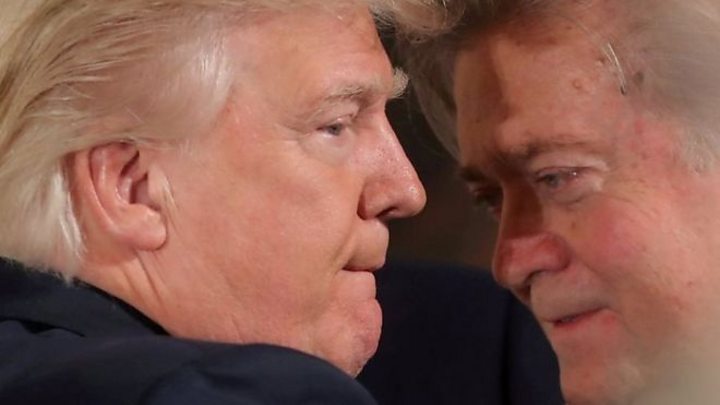 ...[ Continue to next page ]
Share This Post